* No minimum quantity!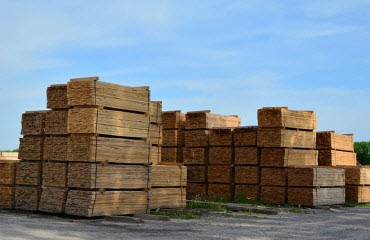 Support analysis for needs in materials for your projects
You have an idea, you can imagine what your project will look like but don't know where to start? Our team can help you determine the quantity of lumber you need for your project.
We can also use your architectural/engineering plans to determine the quantity of pieces you will need.
*We are not making structure calculations or plans.
Special dimensions and Cut to size

In addition to our broad range of standard dimensions, we can saw, using our logs, pieces that will meet your special dimensions requirements. It makes it easier to customize your work or match existing pieces.

Trim service

You do not have all the tools to cut down big timbers? We can cut them to length for you!

Delivery service

Our crane-truck delivers throughout Eastern Townships, Montérégie, Montréal, Laval, Laurentides and Centre-du-Québec. Delivery fees will be adjusted in regards to the distance.

You do not need special equipment to receive your materials since our truck has a crane and our truck drivers will place your order with care where you want it to be. However, we recommend that there is someone while we are unloading the materials.